Known as the Dark Horse City, Kanazawa sits on the west coast of Japan, about 200 kilometers west of Nagano. Though there is a major train station that brings large numbers of travelers through Kanazawa, many of those visitors are only in town for a few hours. But with both fresh sushi and traditional Japanese fare, and a variety of international options, it is well worth finding the time to eat. Here are the best restaurants in Kanazawa, Japan.
Best Restaurants In Kanazawa
1. Omicho Market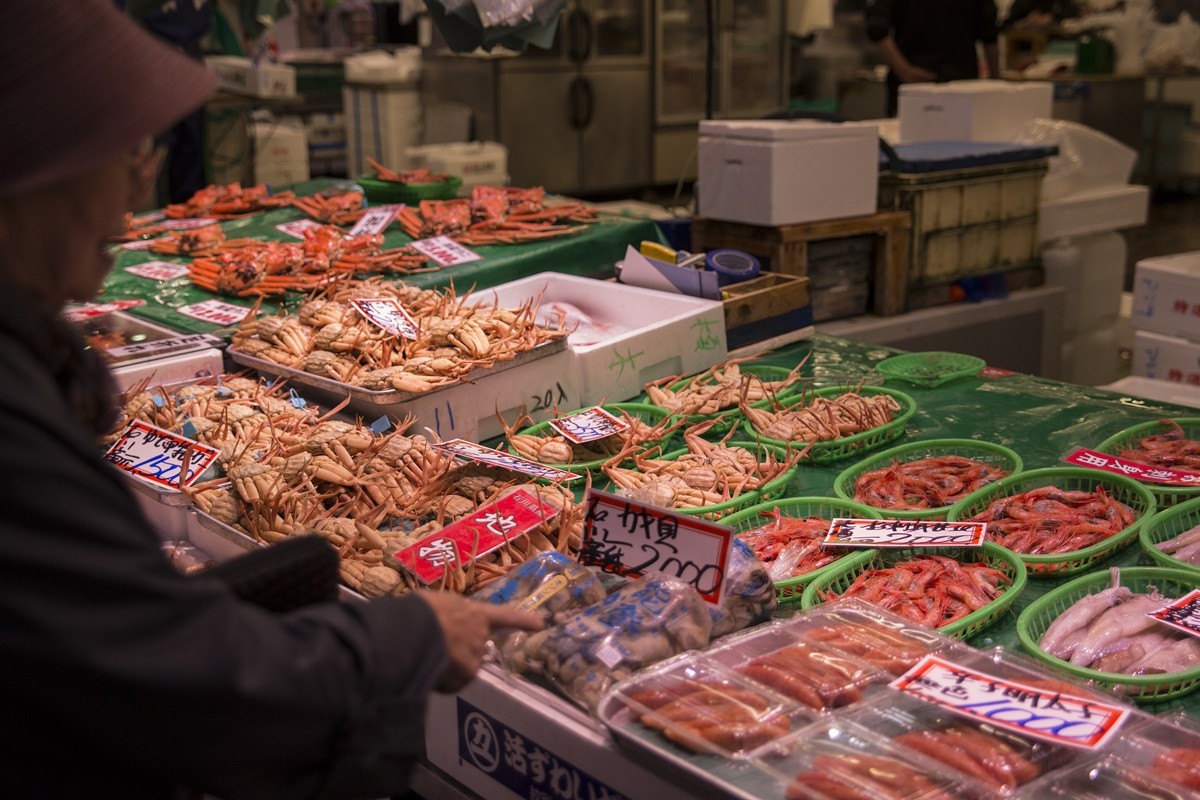 The first entry in this Kanazawa food guide isn't a restaurant but a market. Similar to Kuromon Ichiba Market in Osaka and Nishiki Market in Kyoto, Omicho Market is a covered market with over 200 stalls selling a wide variety of fresh seafood caught from the Sea of Japan. It's been the largest fresh food market in Kanazawa since the Edo period.
2. The Cottage
The Cottage doesn't sound very Japanese. And it is, in fact, a distinct departure from regional cuisine. But maybe that is why so many people like it. Just as the name implies, The Cottage is cozy and inviting and serves up home style fare that is equally comforting. So, when you've had your fill of sushi, try The Cottage for classics like handmade pasta, pizzas, and hearty beef stew. They even make a layered vegetarian lasagna that is delicious. It's an unexpected and pleasant surprise in Kanazawa's restaurant scene.
3. Curio Espresso and Vintage Design
In the heart of the modest and traditional city of Kanazawa, a little slice of Seattle opened in 2014. Curio Espresso and Vintage Design is like a hip indie-style coffee shop that took a wrong turn and ended up in Japan. But, we're glad they did. The restaurant brings the best of western independent coffee shops to the east, with good food, great service, and, most importantly, excellent coffee. Along with fresh bakery treats and homemade banana bread, customers rave about the pulled pork sandwich. And if it is too late in the day for coffee, order a glass of cold IPA instead.
4. Menya Taiga
Menya Taiga is small enough to pass by without spotting—but in doing so you'd make no greater mistake in your life. Serving just three types of ramen—regular miso, black miso and red miso—it's simplicity at its finest. The original? Delicious. The red: spicy. And the black adds squid ink for depth.
When you take your seat at the counter you'll be given a shot of vegetable juice to sustain your blood sugar levels. A surprising health boost to precede your bowl of definitely-not-healthy-but-delicious-ramen.
5. Kusunoki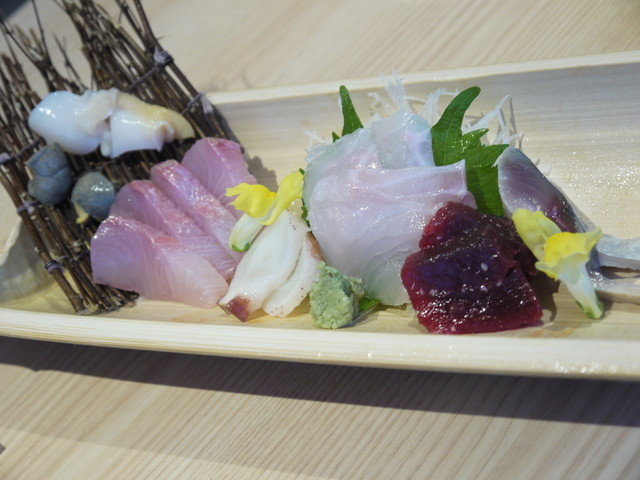 This Japanese restaurant is located near Omicho Market, walking distance from Kanazawa Station. The restaurant is renowned for its seafood dishes. Kusunoki uses only the wild ingredients. It also has seafood not easily found outside of Ishikawa Prefecture. One of their most popular dishes is the [Nodoguro Mushi-zushi (1,800 JPY)] – a steamed sushi made with a top-class fish called "rosy seabass".
When cooked, the umami (Japanese savory taste) of the fat increases and the resulting flavor is extremely delicate. Other popular delicacies are the [Shun no Sengyo Assortment], which is a platter of fish procured daily from the market by the owner, and the [Jukusei Tennen Buri Shabu (2,800 JPY)], which consists of shabu-shabu (sliced meat parboiled with vegetables) with slices of a 5 to 10-day aged Japanese amberjack that's over 11kg.
6. Shishimaru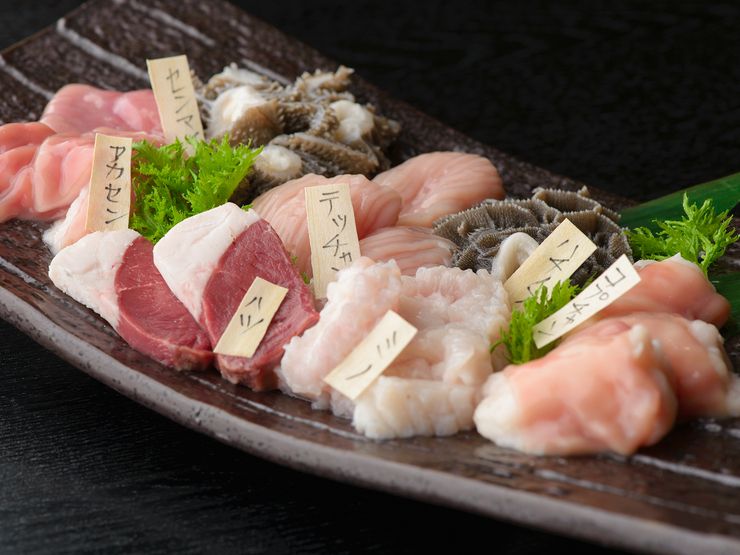 At this yakiniku (Japanese BBQ) restaurant, they serve Noto beef – a popular breed of Kuroge Wagyu (a type of high-quality beef) raised in Noto, Ishikawa Prefecture. Around 500 cattle of this rare breed are raised per year, and its meat is characterized by a smooth, melt-in-your-mouth texture. This restaurant serves every kind of Noto beef cut: from A5-ranked cuts to hormone (innards).
The most recommended dish is the A5-ranked [Noto Beef Horumon Assortment], which you can enjoy the rich sweetness and umami. You should try the [Morioka Reimen (880 JPY plus tax)] to finish off your meal. The firm cold noodles in a collagen-rich soup made from beef bone dashi (broth), is a great option for everyone.
7. Gyoshoan
This Japanese restaurant is one of the best restaurants in Kanazawa for having its seafood delivered directly from Kanazawa, Nanao, and Ushitsu Ports, which are Ishikawa's most well-known fishing ports. They stock their ingredients in 3 batches – in the morning, afternoon, and evening – so you'll find the freshest products available at any time of the day. They also have a fish tank, allowing them to serve live seafood delicacies.
Their menu is made up of dishes like sushi, sashimi, grilled dishes, and steamed food. If you can't decide what to order, try the [10 Pieces of Local Fish Sushi (3,480 JPY plus tax)], made with local fish caught in nearby waters, including the premium rosy seabass. They also offer [7-kind Sashimi Assortment (from 3,280 JPY plus tax for around 2 people)] – their signature dish that allows you to stuff your mouth with beautifully arranged, fresh sashimi.